Fresh Dog Potty Grass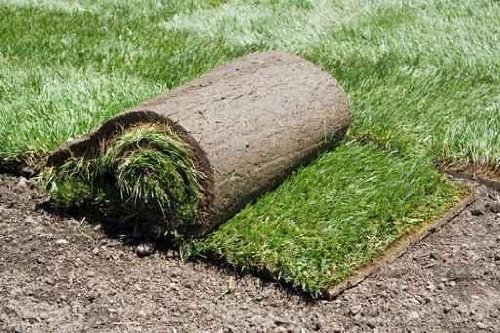 Keeping Dog Potty Grass Fresh
When our dog potty grass is delivered it is cut fresh the same day. We work with the largest farms in Southern California to provide our clients with fresh grass that is perfect to potty train their dogs with. That being said how do you keep your dog potty grass fresh for a few weeks. Here is some helpful advice:
Heat is the enemy – Always make sure that you cover your indoor dog potty with shade as much as possible. Direct sunlight will have an adverse effect the freshness of your grass. If you have your dog potty grass on a roof top deck or a balcony that has quite a bit of exposure to the sun make sure that you cover it with a patio umbrella.
Rain will make a mess – If you live in an area that it typically rains during the Spring or Winter months you want to make sure that you protect the dog potty grass from getting flooded with water. A slight drizzle of rain will not matter but in case of a serious downpour you want to make sure you have some cover for the indoor dog potty and potty grass area.
Our dog potty boxes are very durable and leak proof so you don't have to worry about that, they will be able to endure the elements quite nicely. In order to keep your dog potty grass fresh and free of mess just make sure that you provide adequate shade from the sun and cover from any serious rain.
For more information on our Dog Potty Boxes and Dog Potty Grass Delivery Service Click Here
We provide our services throughout the Southern California area including all of Los Angeles County and most of Orange County. If you have a question about whether our dog potty grass service is available in your area Click Here