Dog Potty Grass Review
Dog Potty Grass Review for Doggy and the City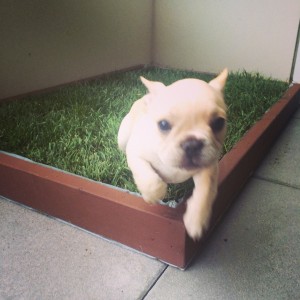 Customer service is the only thing we care about in our business. Getting a great dog potty grass review is what we are all about at Doggy and the City. Yelp! can be a treacherous place for many businesses because research has shown that people only resort to it when they have negative feedback. With us that is not the case. With 4.5 stars on Yelp! after being in business for over 8 years is pretty good, but we are striving to raise that to 5 stars. When we do get a great dog potty grass review we love to celebrate it. The following review is from one of our customers:
I have been using Doggy and the City for about a year and it has worked worked wonder! They bring fresh grass to your door. Its awseome for people living in apts. No smell and looks nice! The staff and owner are soo nice and respond right away if you ever need anything or have a question. I highly recomend this company for your doggy grass!
We appreciate all our customers and understand that in the service industry the only way to grow your business is through positive word of mouth. Our customer service strives to be fast, reliable, and most of all accommodating.