Dog Grass Pad Subscription in Orange County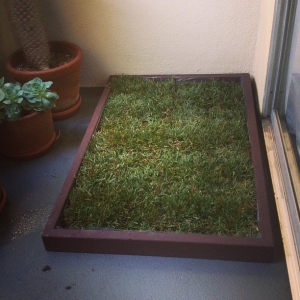 Using the Doggy and the City dog grass pad subscription in Orange County.
For years we have been assisting dog owner in that live in Orange County, California with our service. The Doggy and the City dog grass pad subscription in Orange County covers a large area and includes weekly delivery and full-service delivery of our natural dog grass pad. We started servicing the Orange County area in 2008 and we have grown tremendously in the area thanks to our reliable delivery and fresh farm grass
Bi-Weekly dog grass pad subscription in Orange County
Our standard subscription service is bi-weekly. This means that we deliver fresh natural grass for your dog potty box every 14 days. Most of our dog grass pad customers use this bi-weekly option. This option is perfect for owner that have the following situation:
Your dog use dog grass pad at nights and early mornings.
Your dog uses the dog grass pad only a few times per day.
You have a dog that isn't over 70 pounds.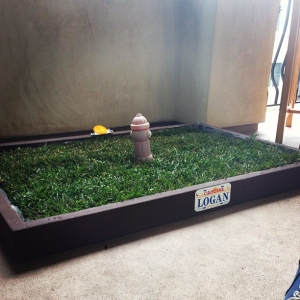 Weekly dog grass pad subscription in Orange County
We do provide weekly delivery in the Orange County area for dog owners that would like fresh natural grass on a more frequent basis. This is for dog owners that are most likely n the following situations.
Dog grass pad is the primary place that your dog does their business.
You have a large dog over 70 pounds, let's face it they have more pee than a little chihuahua.
You have a senior dog that is unable to get out for pee breaks as often as they used to.
Full Service dog grass pad delivery
If you just don't want to deal with any part of changing out the grass in your dog potty box we can do it for you. Again we can do this in the Orange County area on a bi-weekly or weekly basis depending on your needs. In order to receive full-service dog grass pad delivery we will need a few things.
You must be home during a delivery window we will provide in order to provide us access to the dog potty box .
If you can't be home you must provide us with another way to access the dog potty box ( a key, property management, etc. ).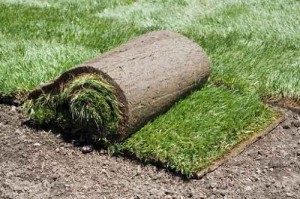 Regular dog grass pad delivery service
Our standard subscription is our regular dog grass pad subscription. With this subscription we provide you with a free dog potty box to use ( this is what the grass goes into ). With your delivery you will be provided with everything you need to easily change out the old grass with new fresh natural grass. Your delivery package includes:
A fresh roll of natural grass that was harvested the same morning.
A pair of disposable gloves, to wear when you change the grass.
A bag that you use to dispose of the old grass.
With these items you easily just roll up the old grass, roll out the new grass and dispose of the old grass in the bag provided. If you live in an apartment the grass roll is small enough to be disposed of through the trash chute. You can also put the used grass in your green bin as well.
Get started today!